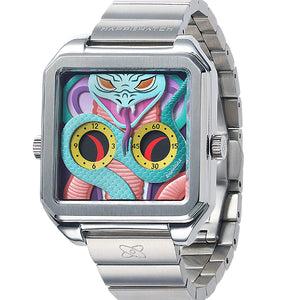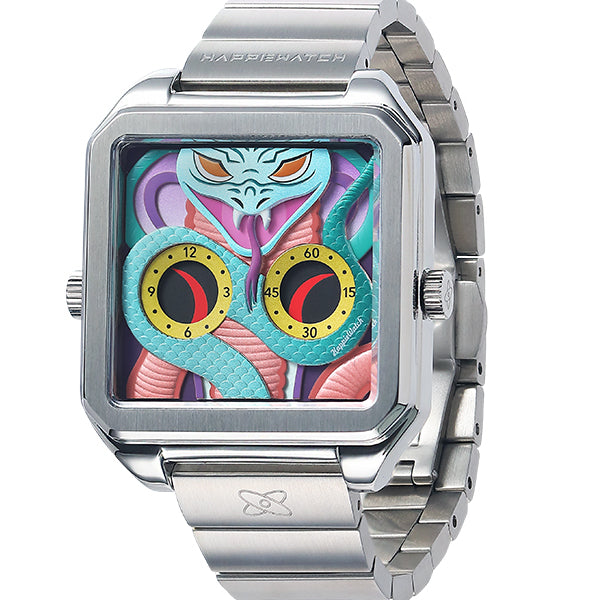 Viper:The serpent circles the globe
Viper is the serpent born from the bloodline of Jormungand, the World Serpent in Norse mythology that can surround the world. However, Viper felt a little tired to go around the world like its ancestor, and it felt more comfortable sitting effortlessly on human's wrists. The hand-polished, stereoscopic dial reveals Viper's fierce vibe. But there is no need to be afraid, HappieWatch-Viper with a tender heart is protecting you.
Our goal is to offer you the best shipping options, no matter where you live. We deliver to hundreds of customers across the world every day, and we strive to provide you with services of the highest level.
Processing Time: 2 business days
Customer Reviews
07/20/2021
Lori

Hong Kong SAR China
Fastest shipping service ever!!!
Already got mine
LOVE IT!!
Literally the coolest piece of accs I own. Got so many compliments while wearing it.