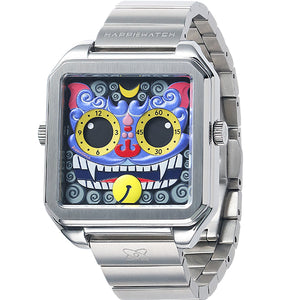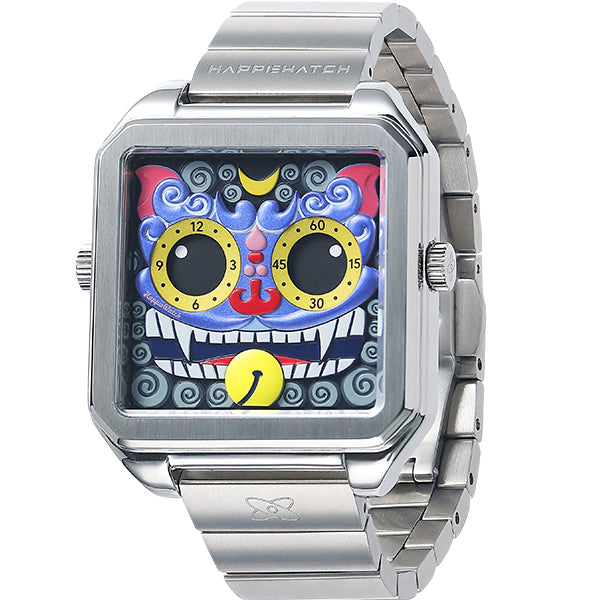 Foo Dog – Leon
Everyone is drunk whereas I am sober; Everyone can be proud until hearing my roar.
Leon is a stone lion who has absorbed the essence of heaven and earth. Despite he has points of a resemblance to Suan Ni (one of nine sons of Dragon who looks like a lion), actually he has a quirky heart.
This watch is designed to be lively and agile on the dial. Among the decorative carving patterns, the golden bells are particularly dazzling. The auspicious cloud patterns and ethnic totems matched with Leon the Foo Dog perfectly. Together, HappieWatch-Foo Dog creates a rich visual impact and make your style dazzlingly layered with oriental charm.
Enjoy the fun moment with HappieWatch-Foo Dog on your wrist. Watches inspired by street fashion & designed by artists across the world. Gift box packaging. Sustainable Materials. 24*7 customer service. Free shipping available* 
Processing Time: 2 business days