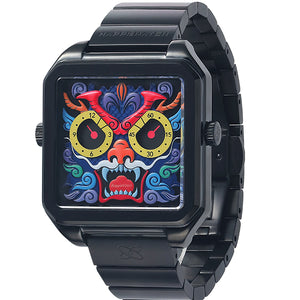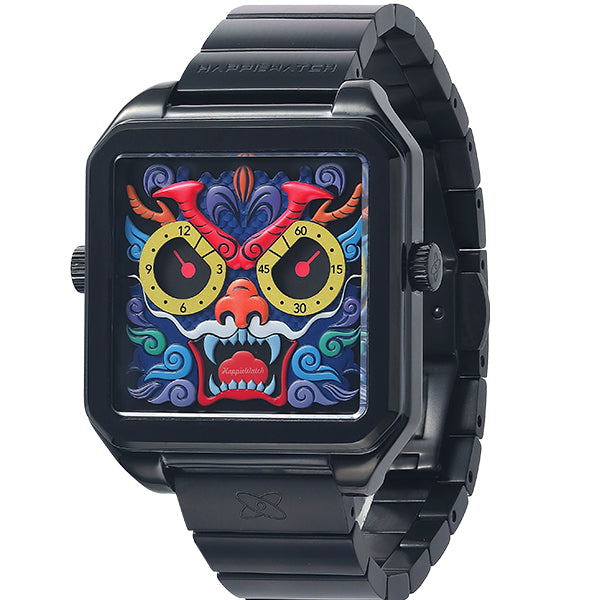 Dragon: Everything or Nothing
Dragon is one of the four spirit animals of the Heaven in ancient Chinese mythology. It is the god of the East representing Father Fuxi and the seven stars of the East. HappieWatch uses Dragon to interpret the unique trend of oriental style. With a delicate and exquisite dial, this stylish watch shines brightly on your wrist.
Enjoy the fun moment with HappieWatch-Dragon on your wrist. Watches inspired by street fashion & designed by artists across the world. Gift box packaging. Sustainable Materials. 24*7 customer service. Free shipping available* 
Processing Time: 2 business days
Customer Reviews
08/11/2021
Eric M.

Australia
Great
it's great very beautiful and makes a great gift for anyone
07/20/2021
Jordan

Hong Kong SAR China
Amazing Unique Fashion Watch
Nice happiewatch dragon face dial as dragon. Firstly look like smartwatch, great detail dragon on dial. Great experience after all!!
07/20/2021
Allison

United States
Nice Watch!!
This is my first Happiewatch review, and I must say how impressed and happy I am with this watch! I've owned this same exact watch before, realllly cute!
Haven't even received it
I have been waiting 2 weeks and it hasn't even shipped. Very disappointed