Founded in 2019, HappieWatch makes unique, artistic watches that perfectly combine craftsmanship and creativity. Our watch collection features hand-assembled 3D dials with unique designs, sapphire crystal, hand-polished case and premium-grade Japanese quartz movements. It takes years to perfect a watch this good.
HappieWatch presents a unique and stylish wrist watch, making you stand out from the crowd. It is the perfect ice breaker and conversation starter. It demands attention.
HappieWatch's signature collection, the FunnyFace product line presents time in a unique way, with the left eye indicating the hour and the right eye indicating minute. We collaborate with talented fashion and graphic designers, as well as graffiti and tattoo artists from across the world, to bring you a whole range of one-of-a-kind watches.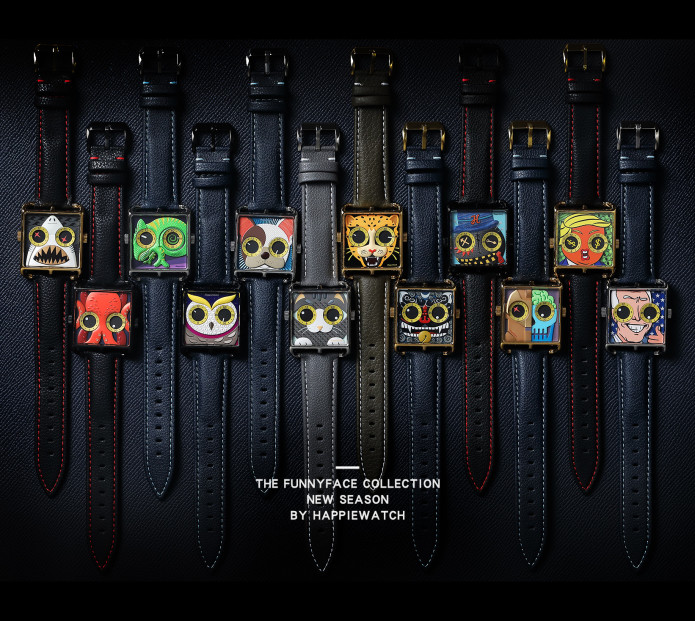 Your HappieWatch compliments any style. Brighten your formal outfit with diverse colors, or match a darker strap to create a classic look. It's the perfect addition to your everyday style!
ULTIMATE DESIGN
To achieve jewelry-like cameo effect and complex textures, each dial is hand-polished and assembled, from numerous individually produced metal parts, by seasoned watchmakers. The manufacturing processes are so painstakingly precise and time-consuming that we only produce limited pieces for each edition.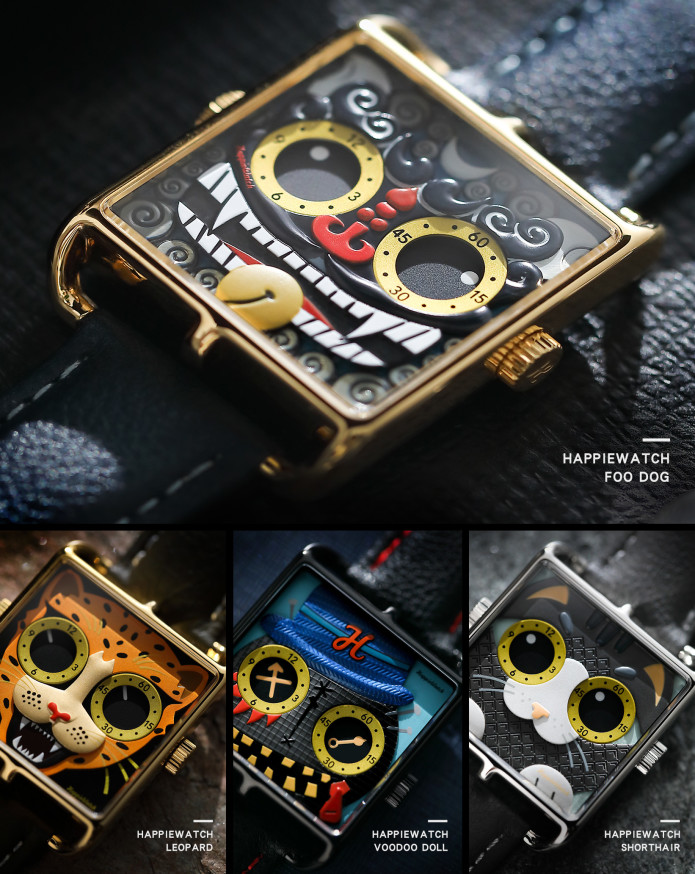 Each design is a limited edition, no two collections are ever the same. Once sold out, the design will never be restocked. Exclusivity and uniqueness are guaranteed.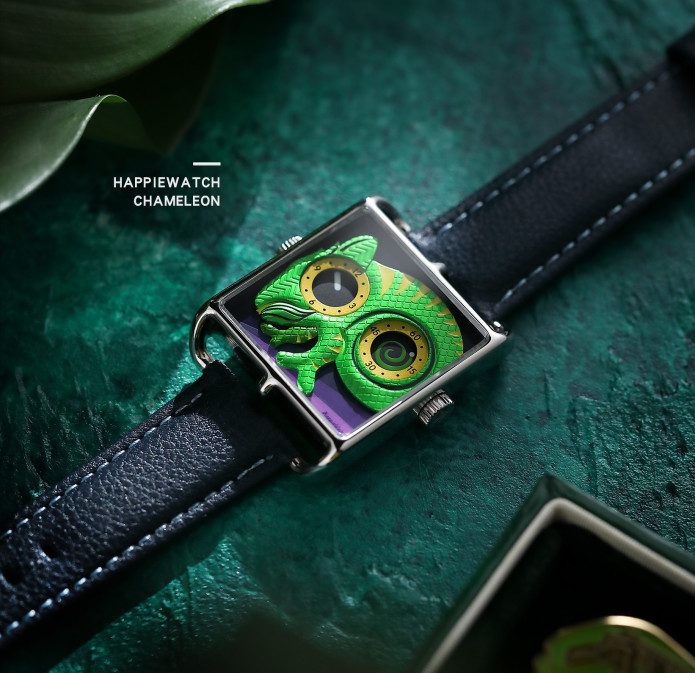 PREMIUM CRAFTSMANSHIP
Our watch cases are hand-polished to the highest grade, coupled with thickened sapphire crystal to give it a jewelry-like finish.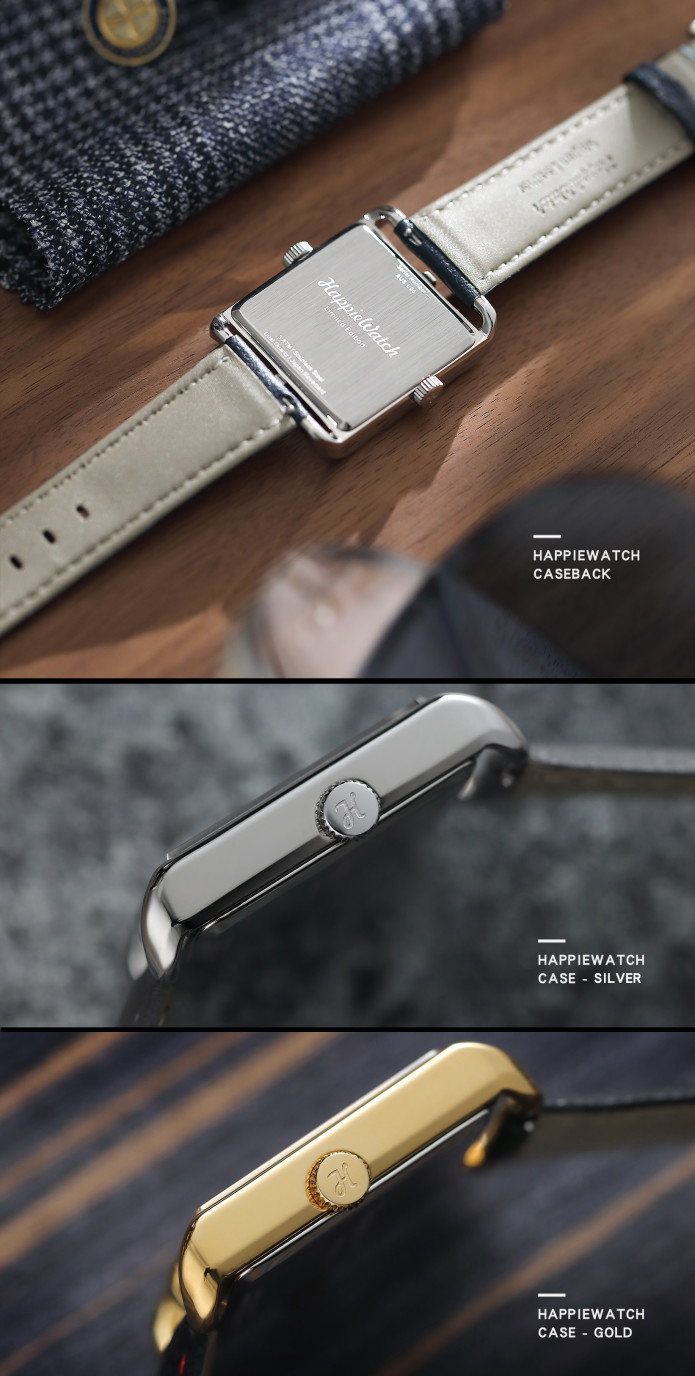 WATCH MOVEMENT
Each watch is installed with premium-grade dual Japanese quartz movements.  To further enhance accuracy, we lightly modified Japanese quartz movements to adapt them to our proprietary lightweight aluminum eye structures.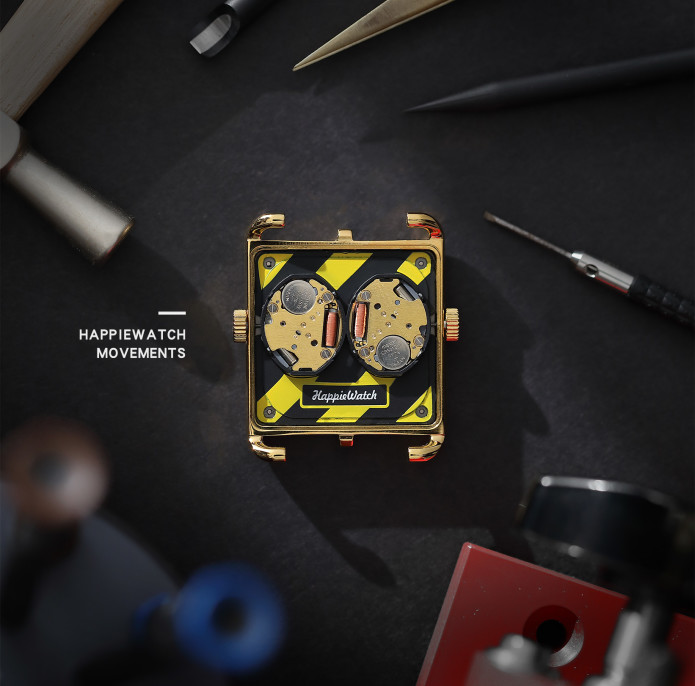 HOW IT'S MADE
The manufacturing process of HappieWatch is complicated and time-consuming, especially with the dials. Each dial is composed of numerous different metal components (e.g. nose, eyebrows etc.) that are individually manufactured, hand-colored and hand-assembled. Seasoned watchmakers finally assemble the watch and conduct multiple stringent tests (accuracy, vibration, water proof etc.) to ensure the final quality.

Straps bring the perfect twist to your watch. We offer straps in a variety of materials and colors. They're simple to remove and swap by hand with the quick-release switches. Each watch set comes with two curated straps, including one vegan leather strap/ one steel bracelet and one NATO nylon strap. Metal straps are available for purchase separately.